Temperament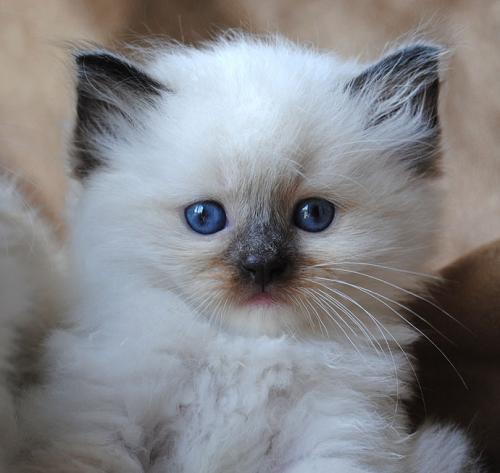 The Ragdoll is marketed by breeders as having a docile, calm and floppy nature with claims that these characteristics have been passed down from the Persian and Birman breeds. The extreme docility of some individuals has led to the myth that Ragdolls are pain resistant.
Some breeders in Britain have tried to breed away from the limpness owing to concerns that extreme docility "might not be in the best interests of the cat." Breed standard marketing and publicity material describe the Ragdoll as affectionate, intelligent, relaxed in temperament, gentle, and an easy-to-handle lap cat.
The animals are often known as "puppy cats", "dog-like cats", "cat-dogs", etc., because of their placid nature and affectionate behavior, with the cats often following owners from room to room as well as seeking physical affection akin to certain dog breeds. Ragdolls can be trained to retrieve toys and enjoy doing so.